About Us
Who we are
We embarked on the journey of Yolo Technology in 2016 as a forerunner of technological evolution and innovation to bring a change in the world.
We aspire to reach out to people with ingenious application of industrial scientific knowledge and proffer people a tech-friendly smooth world. Our organization seeks to build a society where technological transformation will be consumed by
people at large. We believe, bringing a change to the world we live in through technological revolution is a chance once in a lifetime. Hence, the name YOLO emerges which stands for You Only Live Once.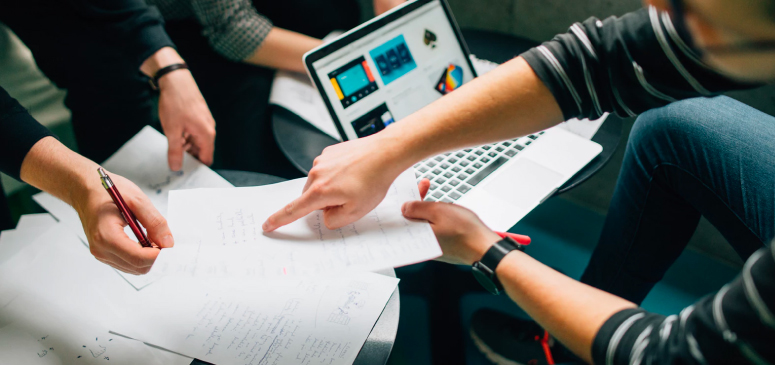 ;
Our core values
We serve
We evolve
We invent
We devote to our consumers
We offer artificial intelligence aided tools that test the metrics to find the best fit matches between every company's unique business needs and our established pool of qualified candidates.
Our Story
Yolo Technology's story begins with the enthusiasm and zest of a bunch of young people.
Our shared interest in technology and the passion to bring about a change in the society yield us at one place as strangers and makes us cohorts in a higher pursuit. Yolo believes in digitizing the physical world of every little thing humanly possible. In this journey, our initial project was a pet concierge mobile app. In our attempt to go on to this new business endeavor of concierge pet app, some intriguing facts came to our attention. In the arena of recruiting , finding a competent candidate is one of the most arduous and cumbersome processes. It is also quite challenging and grueling for the job seeker to find a dream job.
We formed our next business idea from this intimation of the daily hassle that people face to find a vocation of their choice and recruiters to recruit a suitable candidate. We attempted to create a platform with artificial intelligence aided tools that test the metrics to find the best fit matches between every company's unique business needs and our established pool of qualified candidates. We harness the power of recruiting and job seeking process with a few simple steps. People can enjoy access to multiple job opportunities and a pool of talented people. All these are made simple with, bossjob. It is one platform that you will want to have on your future endeavors.
Our mission is to emancipate people by introducing and incorporating our technological products to their daily lives.
"Great things in business are never done by one person. They are done by a team of people."
We solely believe in this saying of one of the world's greatest tech entrepreneurs. In our organization, our people, our co-operation, our will power to work hard and bring pioneering changes to our society are our motivational strengths. Our passionate team with its dynamic diversity runs the core of our institution. Our work ethic is, "United we stand, divided we fall. ''
Our people
The Team
"If there is any one secret of success, it lies in the ability to get the other person's point of view and see things from that person's angle as well as from your own. Henry Ford"

Anthony Garcia

Founder

"The only thing standing between you and your goal is yourself."

Kiat How

Finance Manager

"The secret of getting ahead is getting started Mark Twain"

Wanqiao Chen

Product Manager

"Look beyond the horizon!"

Raghav Kulkarni

AI and Blockchain Advisor

Paul Ventura

Senior Software Engineer

"If you can't measure it, you can't manage it"

Harold Aparte

Growth Hacker and Marketing

"Just stay calm n keep gaming"

Serene

HR & Admin Executive

Norin

Finance Executive

Sze chyi

Administrator

"Still in a room without a view"

Clara

Graphic Designer

"I see now that the circumstances of one's birth are irrelevant. It is what you do with the gift of life that determines who you are."

Nevin

Back-End Developer
Our Culture
Potential
With flat organisation structure and decentralized decision-making process, we help our people to reach their full potential.
Diversity
Our diverse team came as a byproduct of our sound hiring practices: Philippines, Singapore, China, India and more.
Growth
We are committed to motivate, empower & develop our people to shape talented individuals for the future growth of the company.
Jobs
Join Us
If you are passionate about technology, we want you to be part of our story!
Send your resume to info@yolotechnology.com